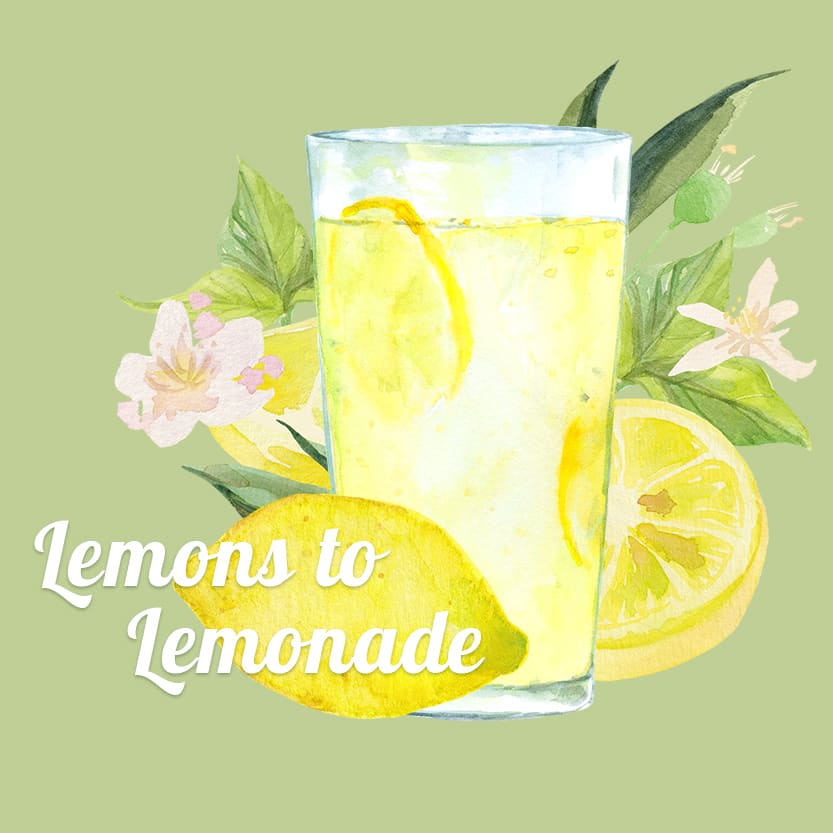 This month's story of lemons to lemonade is a personal one because it is a story highlighting what inspires me to remain a Realtor, which for me is absolutely a career of service. Meet "J" and read his heartwarming story.
Most reviews are focused on observations and insights, but I am going to tell you a story.
I am a very young first-time homebuyer living in the Seattle area. My family and I had been planning to move for a while and finally started our search in February 2020. We reached out to an agent recommended via an online lender and set up a search. We had been touring houses for three months, primarily in Bremerton since Seattle metro was far too expensive but had not found any that were a good fit. And then we stumbled upon a house just south of Seattle that was nearly perfect: it was spacious and well-kept with a delightful yard and garden. Inside, it was fully livable and fit our lifestyle perfectly. We quickly contacted our agent and asked to tour the place. A day later, they told me that the listing was pending and that there was no reason to view it.
We were devastated: we almost stopped searching right then and there. However, I remembered that my coworker had highly recommended another broker, Melody, and we decided to start fresh. I reached out to her and set up a call for that weekend. I did not know that that call would change my life.
When Melody called, I was filled with hope. She endeavored to get a sense of the home that would be the best fit for us, asked a lot of great questions, and sent some excellent resources to explain the homebuying process. As we were wrapping up, I mentioned that there was a house that had fit all of our criteria, but that we had not acted quickly enough to see it and put in an offer. Her next words shocked me: "You realize that you could put in a backup offer?" No, nobody had ever mentioned that. Things started moving quickly. She told me that she would call the seller to set up a showing and that I should prepare to leave. Within 15 minutes, she called me back. After about an hour, we were onsite touring our dream home (side note: touring with Melody is a lot of fun). All of this happened within hours of first meeting Melody.
The pace did not slow. That evening, Melody crafted a highly competitive offer for me. She referred me to an incredible local lender (shoutout Maggie Richter with RPM Mortgage) and got us in contact immediately, even though it was the weekend. I then wrote up a love letter, filled out all the paperwork, and we put in the offer by the end of the weekend. It was accepted the next day!
After the offer was accepted, we embarked upon a very aggressive closing schedule; Melody guided us through all of it. She facilitated the inspection process and, when it revealed some damage, she convinced the seller to provide a credit towards our closing costs. We also had a nerve-wracking issue with escrow fees—during this, Melody helped us to stay calm and meet the deadline. And then came the paperwork—more paperwork than I had ever completed before. Yet, as complicated as it was, Melody was there, sometimes at 11 at night and sometimes at 8 in the morning. She answered my questions, completed paperwork, and kept us on track. Under her guidance, everything fell into place.
The rest is history. Melody worked very hard to help us close early. Within a couple of weeks, my family found ourselves walking through the door of our dream home.