I've made such great strides toward zero waste in our household. Having to wear nitrile gloves in this pandemic has thrown a virus monkey wrench into everything as I tossed pairs of used nitrile gloves into the rubbish. In my profession, I must wear gloves for everyone's health and safety. Look at this photo, one nitrile glove is purple, the other green. Can you tell the difference? They both offer protection a nitrile glove provides. The purple one takes 100 years to decompose, the green one is biodegradable and decomposes in just 6 months!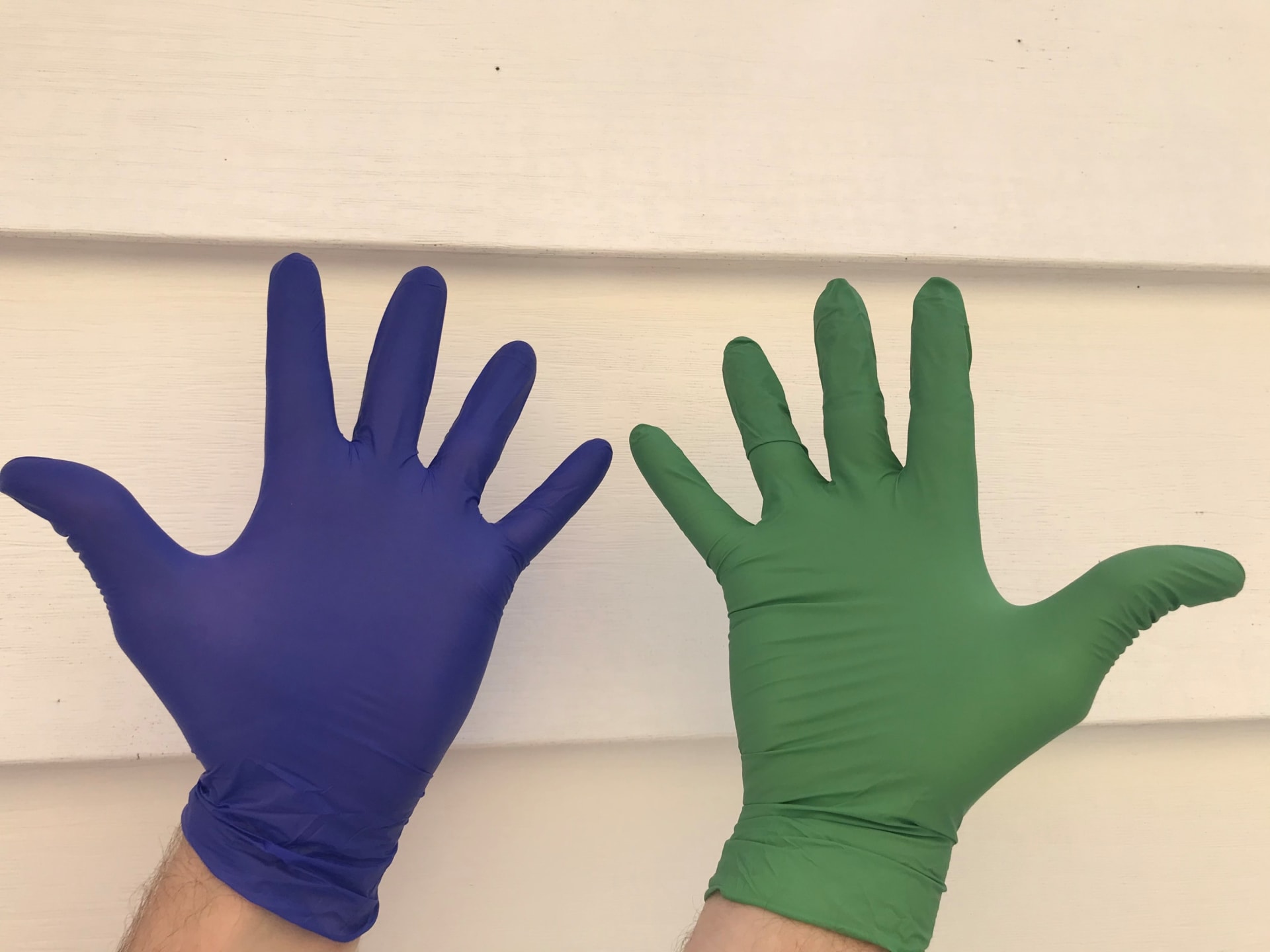 Go green!! https://www.showagroup.com/us/en/product/en/best-biodegradable-single-use-gloves-showa-6110pf-powder-free-4-mil-astm-d5511-certified
This is a photo of my Ridwell pick up for this week. The large bag is full of Styrofoam packaging that will be recycled. The smaller bag is plastic bags accumulated over two weeks.